We see our purpose as being to carry on shaping the heritage we have built up over the last 25 years, by focusing on producing and marketing knitted fabrics of excellence.
Quality, Innovation and Made in Portugal are the three stand-out aspects of our work that have helped us to expand to the 30 plus countries in which we offer collections for both domestic and export markets.
The passion, dedication and single-minded focus on quality that we work into all our products help us to meet the requirements of each and every customer, whilst maintaining our overall competitiveness.
We implement strict control procedures at all stages of the production process and throughout the supply chain. This allows us to ensure that each roll of knitted fabric that we deliver directly to our customers is of the highest possible quality.
We add value to every job, through comprehensive in-house quality testing and our ongoing search for evermore innovative and sustainable materials.
We are committed to offering our customers a service of excellence whilst also reducing our environmental impact. We achieve this by continuously improving our equipment and production methods as we work towards a more sustainable future.
Thanks to our high levels of service quality and swift response times, we can supply jersey, piqué, rib, interlock and terry knitted fabrics practically on demand and in full lockstep with each season's trends.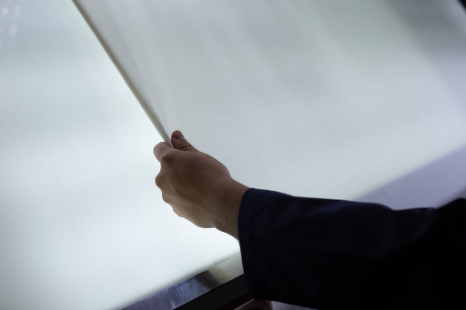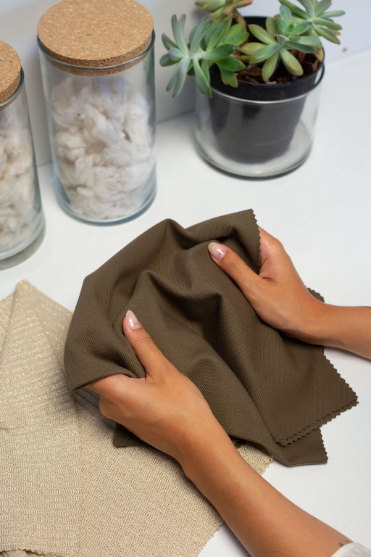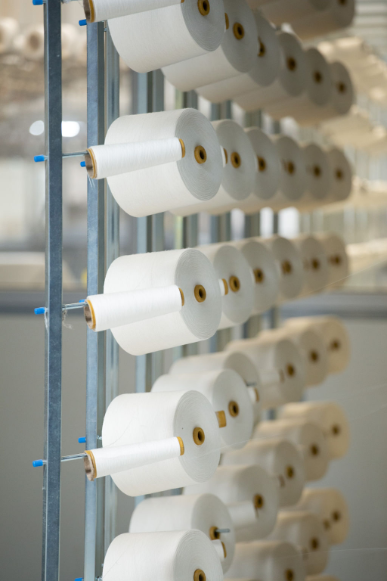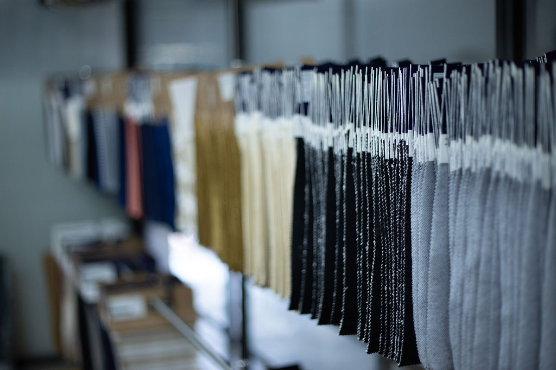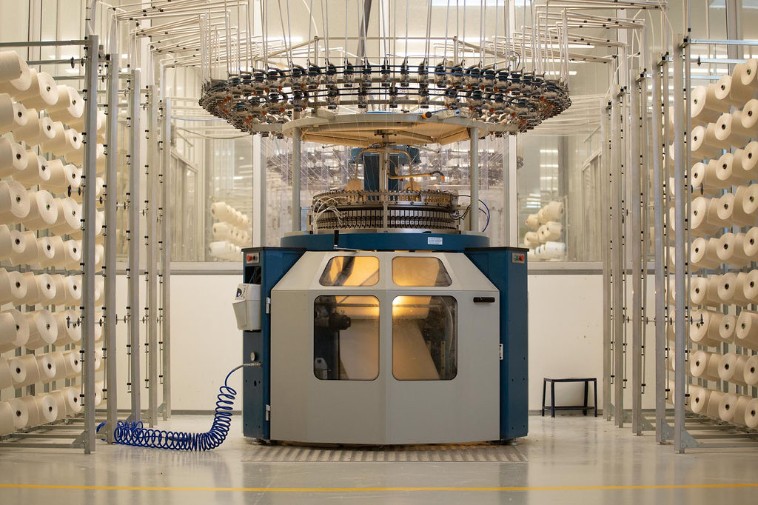 The reliability of our raw material supply chain, our production process, our delivery service levels and our ongoing investment in innovation all stem from our commitment to the job, which is reflected in the various international certifications that we hold.
DAILY PRODUCTION CAPACITY

We produce 20 tonnes of textiles a day and our production line operates at full capacity, around the clock.




TECHNOLOGICAL AND LOGISTICS CAPACITY

Our main 10,000 m2 facility and head office houses around 60 circular machines and a stockof over 15,000 yarns,from which we create thousands of articles a year.